Betonline Poker Review For 2023
BetOnline is one of the oldest 18+ poker sites on the Internet, and it offers a fully-fledged casino and online poker experience. BetOnline AG poker offers users aged 18 and up a robust suite of options for both cash play and tournament poker games, and it's open to US players across the country.
If you are just getting started with your online poker career, BetOnline AG is one of the best online poker sites out there. Founded in 2004, BetOnline has been one of the biggest names in the game since Day 1. Don't take any chances with your hard-earned money, and join BetOnline today. Read on to learn more about this top Internet poker destination!
Betonline Poker – A Top Choice For US Poker Players 18 And Up In 2023
BetOnline, founded in 2004 and operating under license out of Panama City, Panama, is one of the biggest US-facing gambling sites out there. With audited RNG software and some of the fastest and most engaging poker action anywhere, the site is perfect for new players aged 18 and up. Best of all, in between hands, players can enjoy BetOnline's robust casino, sportsbook, and international racebook.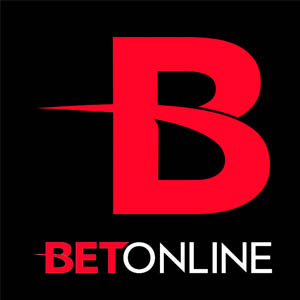 Bonus: 100% New Member Poker Bonus Up To $1000
Betonline Poker offers all new players a 100% matching bonus on their first deposit up to $1,000.
Pros:
Fully licensed and regulated in Panama City, Panama
Accepts all US poker players 18 and up
iGaming fair play compliant
Audited RNG poker software
Dozens of daily and weekly poker tournaments
Anonymous poker, speed poker, multi-table options
Bitcoin support
24/7 customer service
Full casino, sportsbook, racebook
Cons:
Players from New Jersey not accepted
Limited poker bonuses for new players
Desktop interface needs some improvement
Is It Legal To Play 18+ Poker At BetOnline?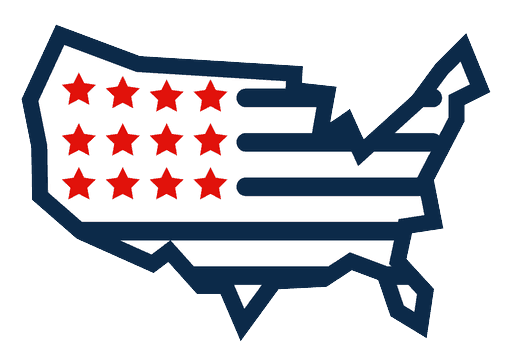 Yes! It is legal for gamblers aged 18 and up to play poker at BetOnline, and the site accepts residents of all US states with the exception of New Jersey. (New Jersey recently asked offshore operators and advertisers to cease and desist in the state, and because BetOnline and all the other top sites make it a point to comply with US gambling laws, they have temporarily pulled out of the NJ market.)
Note: Two US states – Connecticut and Washington – do not technically allow any form of online gambling. Thus, it is against the law for residents in those states to use BetOnline poker rooms over the Internet. While this law is historically unenforced and BetOnline AG accepts residents (18+) from both states, we recommend following all local laws.
BetOnline Excluded States: New Jersey
BetOnline Poker Licensing And Regulation
BetOnline was founded in 2004, and it operates out of Panama City, Panama. The site is aimed primarily at US players, and it follows all local and international trade laws. Because it's governed under the laws of a legitimate gambling jurisdiction, BetOnline offers peace of mind for those players 18 and up who are new to the online poker fold (or raise!).
In addition, all of BetOnline's RNG (random number generation) poker and casino software is regularly audited by third-party industry watchdogs for fair play compliance, so you can be sure you're getting a fair shake, not a shakedown.
BetOnline Poker Game Types
Like any top real money poker site, BetOnline's cash table and tournament poker options cover the gamut of popular poker game types. While you can expand this selection through BetOnline's free video poker and paid video poker platform, those are technically casino games and are not what traditional poker enthusiasts are looking for.
Texas Hold 'Em – Texas Hold 'Em, or just "holdem," is the most popular poker game on the planet. The basic rules are simply this: You get two cards in the hole, five community cards, and make your hand using any combination thereof. Highest hand wins.
Omaha – Omaha is just like Holdem, except you get four cards in the hole and must use exactly two of them in combination with three of the five community cards. Highest hand wins.
Omaha Hi/Lo – Omaha Hi/Lo is the same as Omaha, except that the pot is split between the highest hand and the lowest hand. For 18+ poker players, Omaha Hi/Lo is the perfect introductory game, as there are many more chances to build a winning hand.
BetOnline Poker Tournament Options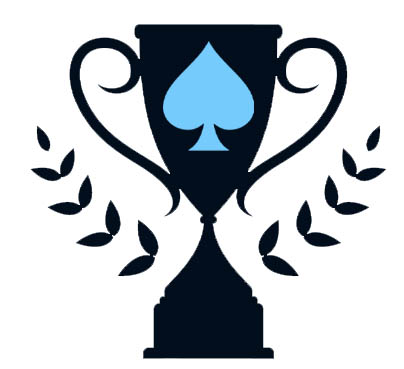 $100K Guaranteed Tournament – Monthly
$5000 Iron Man Tournament – Monthly
$10,000 High Hand Leaderboard – Weekly
Mission Grinders – Weekly/Monthly
Bad Beat Jackpot
Boost Bad Beat Jackpot
Sit 'N Gos
Jackpot Sit-and-Go Tournaments
BetOnline Poker Banking Options
Deposits
Bitcoin – $20 min, $100,000 max
Ethereum – $20 min, $100,000 max
Litecoin – $20 min, $100,000 max
Bitcoin Cash – $20 min, $100,000 max
Ripple – $20 min, $100,000 max
Visa – $50 min, $2500 max
Mastercard – $50 min, $2500 max
American Express – $50 min, $2500 max
Discover – $50 min, $2500 max
Person-to-Person – $100 min, $600 max
Money Order – $300 min, $9000 max
Wire Transfer – $100 min, no max
Cashier's Check – $1500 min, $15,000 max
Withdrawals – BetOnline poker payouts are guaranteed, and depending on the method of withdrawal you choose, the site can take between a day and a week to get your winnings into your hands stateside.
Bitcoin – $20 min, $100,000 max
Ethereum – $20 min, $100,000 max
Litecoin – $20 min, $100,000 max
Bitcoin Cash – $20 min, $100,000 max
Ripple – $20 min, $100,000 max
Wire Transfer – $500 min, no max
Person-to-Person – $50 min, $400 max
Courier Check – $500 min, $5000 max
Fees – BetOnline does not charge fees for deposits or payouts using cryptocurrency (Bitcoin et al.), though checks, wire transfers, and money orders all come with fees to consider. Additionally, credit/debit deposits will also typically be assessed a small fee in accordance with your bank's policies.
Bitcoin Poker – BetOnline is one of the best Bitcoin poker sites on the Internet, and they also take a large selection of other cryptocurrencies (including Bitcoin Cash, Litecoin, Ethereum, and Ripple). Crypto is the only banking method that offers same-day payouts with no fees, but in order to withdraw in crypto, you must first deposit in crypto.
BetOnline Poker Room Features
Poker Suite For Windows/Mac – BetOnline has all its poker games online and accessible via your desktop browser, but you can also access their real-money poker experience via downloadable Windows and Mac software. This software runs on your home computer like any other app, and you'll have to log in each time you launch it. However, with a streamlined UI and support for multi table play, this is often the best choice for poker pros.
Multi-table Support – BetOnline's poker room supports multi-table play, which allows players to participate in several games at once. Because poker has lots of downtime in between rounds, enthusiasts and seasoned veterans can use BetOnline's multi table feature to keep the action at a fever pitch. Playing multiple hands at once is easiest on the big screen, but it is possible on mobile, too.
Mobile Poker – Mobile poker at BetOnline is the most popular way to play, and millions of card sharps (and wannabe card sharps!) call BetOnline home – even when they're not. With no geofencing and the site optimized for both iPhone and Android devices and tablets, 18+ poker players can enjoy on-the-go action from anywhere in the country, against players from everywhere else!
Poker Odds Calculator – BetOnline has a poker odds calculator that you can use while you play. Obviously, this is one way that online poker is so different from traditional physical play, and it's also what makes the game more accessible to 18 and up beginners. With an odds calculator, it's easy to learn the ropes so that when you finally hit that smoke-filled, high-stakes poker room on the Vegas Strip next summer, you'll know exactly when to hold 'em and when to fold 'em.
Mission Grinders – Sometimes, poker's not enough on its own. At BetOnline, the Mission Grinders feature adds a series of optional performance thresholds and "achievements" to your standard poker experience. This lets you meet challenges head-on, and completing these alternate goals unlocks weekly cash prizes and lucrative tournament entries. Why play for mere money when you can play for more money?
BetOnline Mobile Poker Options And Compatability
Thanks to Apple and Google policies, 18+ poker players in the US can't download an actual BetOnline poker app. Instead, BetOnline makes its poker suite available via an optimized mobile "web app" accessible through a common web browser.
Because there are no BetOnline mobile poker downloads, there is never anything to update, meaning that all applicable security patches and software improvements always happen server-side for a seamless, painless gameplay experience – depending on that river card, of course!
iPhone – While BetOnline AG doesn't offer a special portal just for iPhone users, the mobile site is designed with Apple's handset in mind. BetOnline poker for iPhone is a fun, smooth, browser-based experience that works great in Safari and other modern browsers, regardless of your device's screen size.
Android – BetOnline poker for Android follows the same model as that for iPhone, meaning that the mobile portal is built with responsive design in mind for a snappy, custom feel when playing poker for real money.
Other Platforms – You can play poker at BetOnline AG regardless of the mobile device or computer platform you're using. As long as you have an updated browser and an Internet connection, you're good to go. Other supported platforms include: Windows XP, Windows 7, Windows 10, Mac OS, Windows Phone, Windows Mobile, Blackberry, Linux, and more.
If you want to enjoy BetOnline via your video game consoles, the experience is not optimized for distance-viewing and controller input, and so we don't recommend this. For now, Xbox One poker games, Nintendo Switch poker, and PlayStation 4 poker games will be limited to non-gambling amusements like Red Dead Redemption 2 high stakes poker and similar games.
The browsers that work best for BetOnline poker cash games and tournament play are Safari, Chrome, Edge, Firefox, Opera, Brave, Tor, and Vivaldi, to name a few.
BetOnline Customer Support And Contact Information
Telephone: 1-888-426-3661
Email: poker@betonline.ag
On-site live chat 24/7
Tips And Tricks To Use At Betonline Poker Room
Everyone who's ever played poker thinks they've got it all figured out, and they're never shy about talking your ear off about how to win big every time. Of course, they're always as wrong as they are right, because there's no single poker strategy that works every time.
That said, if you're 18 or older and just starting out with your poker career, the following bits of advice should get you off on the right hand:
Free Video Poker – BetOnline's casino portal has lots of free video poker options, covering all the major game types (Holdem, Omaha, Hi-Lo, etc.). While video poker is not considered real poker because you don't play against real players, the AI competitors are great at helping you learn your Ace from a hole in the ground. Then, simply apply these lessons to BetOnline's live poker room and laugh all the way to the bank.
Use Reference Materials – BetOnline has a poker odds calculator, but since you're playing online, you can take advantage of other resources that can help you get an edge on your competition. Many sites offer comprehensive poker charts, hand ratings, probability spreadsheets, and more, all of which can be accessed in seconds. These poker how-tos are great for beginners and veteran players alike.
Slow Your Roll – For 18+ players just getting started honing their skills, the sheer fun of poker – and the speed with which you can play online – might tempt them to take on the multitable crowd too early. While multitabling can be a lot of fun, it takes a lot of focus to play effectively. Remember, a big part of poker is understanding and remembering the lay of the table, and if you jump around between too many games without getting the basics nailed down first, big losses can pile up fast. Your bank roll is your baby. Slow and steady wins the race.
Get Comfortable – Last but not least, online poker lets players enjoy their favorite games in extreme comfort. Because you don't have to worry about hiding your poker face or dressing up in a weird velvet jumpsuit while you sweat bullets nobody else can see, Internet-based poker is a breath of fresh air. And that means you can focus on playing your best hand, every time, without any distractions. No shirt, no shoes, no problem!
BetOnline Poker Promos
One of the best ways to entice new 18+ members is a friendly bonus, and BetOnline's poker promotions are exactly that. Worth up to $1000 in deposit match perks, the main BetOnline poker bonus lets you pad your bankroll from the outset.
Best of all, the terms are easy to meet for most frequent players, so accepting the offer is a no-brainer if you're serious about the game. To do so, just enter the BetOnline poker promo code when you make your initial deposit.
100% New Member Poker Bonus Up To $1000 (Promo Code: NEWBOL)
Nope! Video poker is available at BetOnline, but it's found in the casino, not the poker room. Video poker is a single-player experience, played against computer AI opponents. Meanwhile, cash tables and tournament poker are real multiplayer events, where you face off against other human competitors.
There are hundreds of VPNs on the market, and they all work pretty well. However, BetOnline does not allow the use of virtual private networks to access their poker, casino, or sportsbook products. Using a VPN at BetOnline is a violation of the site's terms of service, and it can lead to account closure and funds forfeiture.
Despite growing legalization of domestic sports betting, online poker is still largely unavailable in the US. As a result, the future for BetOnline's 18-plus poker room is bright, and millions of US players will likely continue using the service for the foreseeable future.
Not at all! In most table games, card counting is a one-way ticket to the hospital rather than the bank. But in poker, which is a skill-based game, card counting is a basic strategy to use. That said, there isn't all that much to "count" in the game, as you're only ever aware of your 2-4 hole cards and the five community cards. But from those, you can calculate your odds to win any given hand reasonably well.
No, you don't need to install any poker software to join and play at BetOnline, as all their poker action is available via your computer's web browser. Still, some players prefer BetOnline's dedicated poker software, which is available for both PC and Mac. This software makes quick play and multitabling a bit easier on the big screen, and the download is free.
Absolutely not. When you play poker at BetOnline, you can rest assured that you're getting a fair deal every time and that the best hand will, in fact, win (unless you're playing Omaha Hi/Lo, in which case the worst hand wins, too). While many new 18+ players are concerned about integrity (and rightfully so!), BetOnline passes muster and has the third-party audits to prove it.
BetOnline is part of the Chico Poker Network, as is its sister site, SportsBetting AG. This network is limited to these two sites in the US market, but it's been around for years internationally, and millions of players ante up – and up the ante – every day.
You can find BetOnline's poker tourney schedule at the main poker portal at the website itself. This calendar of events breaks down every kind of poker tournament on the docket, from Freezeouts and Rebuys to Multi-Entry, Boost, and Anonymous tables.
There is no BetOnline mobile poker app. Due to Apple and Google corporate policies, only domestically licensed poker apps can be downloaded through the App Store or Google Play. However, BetOnline's poker portal is designed around these handsets, and even though the games are browser based, you'll get a fluid app-like experience every time you log in and play.