Bovada Poker Review For 2023
When you're just getting started in the world of online poker, it's important that you join one of the best online poker sites for US players aged 18 and up. Of course, the search for a reputable poker outlet can seem daunting, as there are lots of poker sites out there. But there's only one Bovada, and it's been the gold standard in online gambling for a generation.
Check out any Bovada poker review, and you'll see that the site ranks highly among professional poker players and newcomers alike. If you're as enamored by the crazy game of poker as we are, you won't find a better all-around gambling site than Bovada. When it comes to cash tables and poker tournaments for 18-year-olds, you can feel confident that Bovada is the right choice and rivals all the best poker rooms in Vegas. So read on and ante up!
Bovada – Most Trusted Poker Site For 18+ US Players In 2023
Bovada has been the most popular gambling site in the United States since 2011, and its award-winning platform provides US players one of the most streamlined, efficient, and comfortable ways to play every kind of poker you can imagine – with video poker and table games thrown in to boot. Operating under the internationally licensed Bodog brand, Bovada offers a safe, fair-play-certified cardroom experience for players aged 18 and older.
Bovada Poker Bonuses and Promotions
Bovada poker deposit bonus codes are available at the website's Promotions page. While these can change on occasion, you're almost always going to get Bovada's best poker bonus when you sign up:
Bonus: 100% Poker Welcome Bonus Up To $500
With this Bovada poker bonus, you can get your first ever deposit matched by 100% for up to $500. Just enter the promo code PWB500 when depositing to have the bonus credited to your account.
This bonus is unlocked in $5 increments for every 150 Rewards Points earned. There are no rollover requirements, your final bonus total will be awarded at the 30-day mark, and it can be spent at the site or cashed out at your discretion.
Note: Poker play does not count towards bonus rollover requirements if you have other promotions active on your account.
Pros:
Top-rated online gambling site in the US
Open to players 18 and up
Operates under the highly reputable Bodog brand
Streamlined mobile interface for iPhone, Android
Bitcoin support
Dozens of poker tournaments each day
Anonymous play + speed poker
Progressive jackpots
24/7 customer service
Full casino, sportsbook, and racebook
Cons:
Does not accept new members from DE, MD, NJ, NV
Limited deposit + payout options
Crypto support limited to Bitcoin, Bitcoin Cash
Not as many poker tournament types as Ignition Casino sister site
Is Bovada Poker Legal For US Players 18 and Up?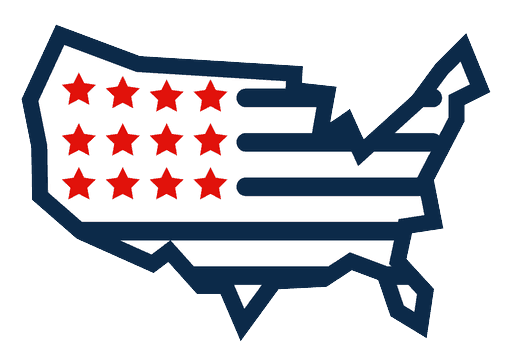 Many players looking for online poker wonder about the legality of offshore sites that offer the pastime. Fortunately, if you live in the US, online poker is legitimate and safe as there are no US gambling laws that outlaw online poker. What makes Bovada poker legal in US states is the fact that no state has laws against 18-year-olds playing poker online through an offshore site like Bovada.
Only two states – Washington and Connecticut – have general laws against online gambling, though these mandates are historically unenforced, and Bovada accepts members from both areas.
Bovada Excluded States – There are four states that Bovada currently does not serve: Delaware, Maryland, Nevada, and New Jersey. (We do not recommend trying to play poker from these states through the use of a VPN service.)
Bovada Poker Licensing And Regulation
Bovada operates under the license of the internationally renowned Bodog brand, which is a major gambling enterprise doing business lawfully across the globe. As the company's flagship US-facing gambling destination, Bovada is the most popular overall gambling site for US players aged 18 and up, and this includes their excellent poker room. Having re-entered the poker market in 2017, Bovada has garnered rave reviews with its cutting-edge software and dedication to its iGaming certified RNG platform. For the best hand, give Bovada a hand!
Types Of Poker Games Available At Bovada
Texas Hold Em – Texas Hold 'Em poker, aka Hold 'Em or simply Holdem, is the most famous poker variant in the world. Popularized by the World Series of Poker (WSOP), Texas Holdem gives each player a pair of cards, then builds out everyone's five-card hand with a three-card community draw. Bovada offers free Texas Holdem poker in their video poker selections, but all the Holdem contests in the Bovada poker room are paid multiplayer cash tables and tournament events.
Omaha – Omaha is the second most popular poker game at Bovada, and there are dozens of daily and weekly tournaments on hand, as well as cash tables and popular Omaha Sit-and-Gos. Omaha poker rules are similar to those for Texas Holdem, which is why the game is also sometimes called Omaha Hold 'Em or Omaha Holdem. The only difference between Texas Holdem and Omaha is that in Omaha, you get five community cards from which to pick three to complete your hand.
Omaha Hi/Lo – Omaha Hi/Lo is Omaha but with the added rule that each game has two winners: the person with the highest hand and the person with the lowest hand. The winners in Omaha Hi/Lo split the pot evenly. Omaha Hi/Lo is popular among 18+ poker players at Bovada because it offers the most opportunities to win compared against the other variants on tap.
Types Of Bovada Poker Tournaments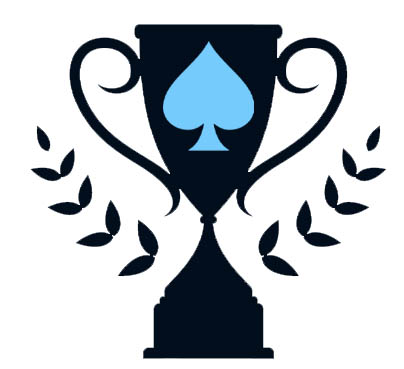 There are several different ways to play poker at Bovada, with different poker rooms that offer different rules and require different strategies. From daily and weekly tournaments and cash tables to high-roller tourneys and seasonal events, Bovada lets you play poker your way.
$150K Guaranteed Poker Tournament
$100K Guaranteed High Roller Tournament
Turbo Tournaments
Sit-and-Go Tournaments
Jackpot Sit-and-Gos
Monster Stack Poker Tournaments
Holiday Series
Each tourney has its own calendar, and you can get the updated Bovada poker tournament schedule at the site's main portal. Most of these events will be offered year-round, with only the seasonal tournaments changing regularly.
Bovada Banking Options
Deposits:
Bovada has a limited number of ways to get money into your poker account, as the site focuses only on the most reliable payment methods. While this might be a negative for some users, it's a positive boon for those that want to avoid hiccups in the deposit process.
Bitcoin (BTC) – $10 min, $5000 max
Bitcoin Cash – $10 min, $5000 max
Visa – $20 min, $1500 max
Mastercard – $20 min, $1500 max
American Express – $20 min, $1500 max
Zelle-to-Bitcoin – $10 min, $5000 max
Voucher (account-to-account) – $10 min, $3000 max
Withdrawals:
As with deposits, Bovada's poker payout options are pretty thin. Again, this is a nod to reliability and efficacy – Bovada sticks with the most successful withdrawal options for the most 18+ US players.
Bitcoin (BTC) – $10 min, no max
Bitcoin Cash – $10 min, no max
Courier check – $10 min, $3000 max
Bovada Fees:
Bovada charges certain fees with some banking methods. Typically, any credit card or debit card deposits (or supported international gift card deposits) will incur a 3-9% service fee, usually from your card issuer. There are no deposit fees for Bitcoin/crypto or voucher deposits. Withdrawal fees are charged for courier checks, but Bovada does not charge for BTC/crypto payouts or voucher payout transfers.
Bitcoin Poker:
Bovada was one of the first Bitcoin poker sites on the Internet, and the cryptocurrency continues to be the most popular payment vehicle for 18+ poker players in the US. Only online poker sites allow Bitcoin deposits, which gives the new generation of players a big edge when it comes to poker banking options. Bitcoin is the future, and 18 and up poker players know this. And because there's no minimum age requirement to own Bitcoin, it's the perfect way for new players to get in on the action.
Bovada Poker Room Features
Downloadable Suite For Windows/Mac – If you want a dedicated standalone experience, you can install Bovada's poker software to your PC or Mac computer. The Bovada poker software suite allows access to all the site's game types, including Holdem, Omaha, Omaha Hi/Lo, different pot limit tables, no limit tables, Sit-and-Gos, tournaments, cash games, and more. Games available through the Bovada poker download also support multi-hand and multi-table play.
Quick Seat Poker – With Quick Seat technology, you will be seated at the next available opening at any table in the category of your choice. No more waiting in lobbies, which means more chances to win!
Anonymous Tables – Bovada uses anonymous tables for those who prefer to remain untracked game to game. At poker rooms where users have unique IDs, play styles and trends can be tracked by your opponents and used against you. Anonymous poker play helps obviate that, as you're simply designated as "Player 1," "Player 2," etc. depending on the seat you choose at a given table.
Zone Poker – Zone Poker, or Bovada speed poker, allows you to automatically be placed at a new table the moment you fold a hand, which means you never have to wait for a round to finish once you're out. Speed play is especially good for new 18-plus poker players, as it's an immersive experience where you can learn the ropes quickly.
Multi-table Support – Bovada offers both Single-Table Tournaments (STTs) and Multi-Table Tournaments (MTTs). Multitabling allows you to play at several different tables simultaneously in real time, giving you more chances to win and advance to the next round. Multitabling is also a good way for more experienced bettors to build their bankrolls quickly. If you're 18 years old and just starting out with Internet poker, you should work your way up to the multi-table gaming style.
Mobile Poker – Mobile poker at Bovada is the site's biggest draw, as most young players like to pull up a seat and hit the digital felts here and there throughout their otherwise busy days. Since poker is so fast to play, mobile convenience has really caused the market to expand in ways not seen since Internet-based poker was born in the late 1990s.
Bovada Mobile Poker
Bovada mobile poker is the most popular way to play for millions of American bettors aged 18 and up. However, there is no Bovada poker mobile app, as the site offers all its games through simple web browser access. So instead of a Bovada poker app that you can download through the App Store or Google Play, you're getting a web app experience optimized for modern HTML 5 standards, with no downloads or updates required.
iPhone – The iPhone is the most popular line of smartphones in the US, and Bovada is designed first and foremost around the physical constraints of the device. Bovada looks and runs best on iPhones, as the site is responsive and changes to dynamically fit your specific handset's screen size, picture ratio, and resolution. The iPhone platform is also extremely secure, giving you extra peace of mind when playing online.
Android – Android is no slouch, but there are many more sizes and resolutions to consider with the platform. Fortunately, despite the number of different Android mobile products out there, Bovada's poker (inter)face is dynamic, adjusting to natively fit whatever Google handset or tablet you're using. Android is also renowned for its security, so Bovada is safe to use regardless of which side of the mobile divide you're on.
Other Compatible Platforms For Bovada Poker
In addition to the Bovada poker app (or web app) experience available on iPhone and Android, you can play on any modern tablet that offers HTML5 browser support:
Kindle Fire
KaiOS
Blackberry
Windows Phone
HarmonyOS (TBA)
Though not all computers and laptops will be able to handle the Bovada poker download for the standalone software suite, any device that supports a modern web browser will be able to access and run Bovada's Internet-based gambling services. Popular browsers include the following, and most will work on Windows computers, Macs, Linux machines, Chromebooks (Chrome OS), and more.
Safari
Chrome
Edge
Firefox
Opera
Vivaldi
Brave
Tor
Unfortunately, while current gaming consoles have web browsers built in and can access Bovada, the experience is not optimized for gaming controller input and long-distance viewing. Thus, we do not recommend playing real-money poker on Xbox, PS, or Nintendo products.
If you want to play Xbox One poker games, PlayStation 4 poker games, or poker on Nintendo Switch, you'll be relegated to videogame titles without the opportunity to win real money. That said, these games – like Red Dead Redemption 2 poker – offer a fun, immersive way for newcomers and under-18 poker players to learn more about the greatest game of all time!
Bovada Poker Customer Support
Telephone: 1-888-263-0000
Email: service@bovada.lv
Live Chat 24/7
Poker Tips And Tricks
If you're looking for some of the best online poker tips for beginners, you'll find them right here. Of course, while some of these poker lessons are more general, others are specific to the Bovada poker experience.
Remember, each online poker site offers different tables, game types, layouts, and house rules, so a poker strategy that works well on 18-plus poker sites may be applicable to another. The following basics should help you learn how to win at poker:
Try Before You Buy – Through the use of non-paid games as previews, players can familiarize themselves with the different kinds of poker Bovada offers. Essentially, this lets gamblers use Bovada poker play money on video poker amusements, so they can learn the rules before entering the poker room proper. While video poker is not considered a "real" poker game, it still lets new players get a handle on all the poker basics.
Consult A Poker Chart – One of the best things about playing poker at Bovada is that you can easily access reference manuals for poker hand rankings, poker rules, and so on, all without "tipping your hand" to your competition. Not sure what the odds are to win with the cards in front of you? Just grab a poker book or visit a reference website like this one, and play the odds like a pro!
Play To Your Platform – At Bovada, you can play poker on your desktop, laptop, smartphone, or tablet device. Depending on which of these you choose, you will have to alter your approach to maximize your chances to win. For example, on PC and Mac, you can download dedicated Bovada poker software, which provides a different experience than playing a browser-based game. Playing speed poker or playing multitable poker is much easier on the large screen. Meanwhile, playing short sessions at single cash tables or joining Sit and Go tournaments is a breeze on mobile.
Use A Poker Payout Calculator – A payout calculator is crucial for those looking to closely manage their bankrolls and poker pots. Each Bovada tournament and poker type will have a different payout structure, and you should always take a few minutes to base your strategies on a game's earning potential.
Use Bovada's How-To Guides – Bovada offers a comprehensive poker tutorial for beginners, which makes it a great place for 18-year-old players to get their bearings in a safe and welcoming environment. Best of all, you can consult this tutorial while playing, so you can get an edge that you'd never be offered at brick-and-mortar poker rooms or card rooms.
Bovada Poker Room Vs. Bovada Video Poker – What's The Difference?
One point of confusion among younger players in the 18+ crowd has to do with standard poker vs. video poker. These are not the same thing, and while you can access plenty of Bovada video poker options, those are all technically considered to be casino games.
Essentially, video poker is an RNG (random number generation) game where the one person plays against a computer opponent. Video poker can be themed in all kinds of fun skins and fancy decks, much like slot machines. At Bovada, you can even play free video poker, which we recommend as a way to learn the main rules if you haven't played much before.
Traditional online poker, however, is what this Bovada review is all about. With tournament poker and cash games aplenty, this sort of poker – exemplified by the Bovada poker room – is multiplayer poker, where players face off against other players in real-time!
The Future Of Online Bovada Poker
Even though states are now legalizing sports betting, online poker remains off the table in most US jurisdictions. As such, there is a bright future for Bovada as a top Internet poker destination for years to come.
As technology constantly improves, Bovada has shown a dedication to staying on the cutting edge. For example, when VR poker and/or AR poker start to take off, you can expect Bovada to be in the vanguard. Plus, who doesn't want a 3D avatar with built-in bluffs?
Many users are interested in how to play poker with VPN services at Bovada, especially those who live in the four states Bovada doesn't currently serve (DE, MD, NJ, NV). However, Bovada's terms of service clearly state that VPNs are not allowed, and if you attempt to use one to play at the site, you risk permanent account termination and funds forfeiture.
In the future, using a VPN to play poker at Bovada may be allowed, but for now, you'll need to disable this kind of IP routing from your poker device of choice.