18+ Omaha Poker - Legal Online Omaha Poker for Players 18 and up
While it may not be as popular as Texas Hold'em, Omaha is a favorite among many poker enthusiasts. Omaha can be found all over the world in casinos, poker rooms, and even online. The best part about Omaha's availability is the option for 18+ players to enjoy this poker variation.
This page will help players that are 18 and up understand what Omaha is, where it can be played legally, and other helpful information regarding tournaments, online play, and frequently asked questions.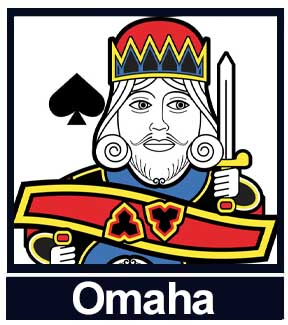 Best Online Poker Sites to Play 18 and Up Omaha Poker In 2023
Can 18-year-olds legally play Omaha poker games?
Technically speaking, anyone can play Omaha at any age. However, in order to play Omaha for real money, whether online or in brick and mortar poker rooms, players must be at least 18 years old and up.
With that being said, most in-person Omaha options are reserved for those 21 and up. However, as you will see throughout this page, 18+ Omaha players have a variety of legal poker options.
Omaha Hi Lo Near Me - States That Allow Players Who are 18+ to Play Omaha Poker
Gambling laws can vary between jurisdictions. If you do a simple Google search for Omaha Hi Lo near me, you will instantly know if there are any card rooms in your general vicinity. In some states, all forms of gambling require players to be at least 21 years old. Other states, however, may have poker rooms specifically for 18+ poker players to enjoy Omaha.
Luckily, the list of places that allow 18 and over Omaha include states in most parts of the US, so players from all over the country have a decent chance of being able to play.
California Poker (certain tribal casinos)
Michigan Poker (certain tribal casinos)
Minnesota
Montana
Oklahoma (certain tribal casinos)
Wisconsin
Wyoming
These poker rooms are almost always brick and mortar, especially since states that have mobile or online casino options are usually 21 and over. In the next section, we will discuss the Omaha options 18+ players have in terms of online and mobile poker rooms.
What is Omaha?
The exact origins of Omaha are unclear. The earliest version of the game was known as Tight Hold'em. Players received two hole cards and had to use three community cards to form the best hand possible.
Sometime later, casino executive Robert Turner introduced the game to Bill Boyd who subsequently brought it to Las Vegas's Golden Nugget Casino. Around 1982, the two decided that Omaha, known as Nugget Hold'em at the time, would use four hole cards instead of just two. The two-card version of Omaha is now known as Greek Hold'em.
Variations of Omaha Poker
Omaha has consistently ranked as one of the most popular poker games in the world. Understandably so, there are a few different versions of the game for players to enjoy as well.
Pot-limit Omaha: One of Omaha's best-known variations, PLO is the same game as normal Omaha except for the betting structure. Players are only able to bet as much as the pot. For example, a player can only bet $100 if the bet is at least $100.
No limit Omaha: The opposite of PLO, No limit allows players to bet any amount they want. These games, of course, can reach high dollar amounts and may not be the best place for 18-year-old players.
Omaha Hi Lo: This version of Omaha is a split-pot variation. This means that players compete for the high and low halves of the overall pot. The player with the best hand splits the pot with the player with the lowest qualifying hand. This variation is usually played in a pot-limited format, although no-limit games are available too.
Texas Hold'em: Some players may believe that Omaha and Texas Hold'em are completely different games. However, they do share many similarities. While Omaha players get four cards and must use two, Texas Hold'em players only get two hole cards and don't have to use either one.
Greek Hold'em: The precursor to modern Omaha, Greek Hold'em players receive two hole cards and must use both when making their hands with the community cards. Greek is considered a bridge game between Omaha and Texas Hold'em.
Online Omaha Poker for 18+ Players
If an 18-year-old player cannot gain access to one of the aforementioned states and their poker rooms, playing Omaha is not completely off the table. Online Omaha is still an option regardless of a player's location.
Although Washington technically prohibits all forms of online gambling, no federal laws are in place that makes Omaha illegal in online poker rooms. This means that, if using one of the recommended online poker rooms on this page, almost any 18-year-old can play Omaha.
It is likely that many players, including the freshly turned 18-year-old Omaha enthusiasts, may see online play as a step down from brick-and-mortar options. However, there are multiple perks that online card rooms offer that cannot be matched in person. For one, online poker allows players to use speed play. With this setting, players can get more Omaha hands, thus creating more opportunities to win.
Secondly, Online Omaha also gives players the chance at multiple hands. Some, if not all, poker rooms do not allow participants to play more than one hand at a time. With online poker rooms, Omaha players can be at many tables simultaneously without breaking any rules.
Mobile Omaha Poker
Online poker rooms have lots of perks, especially the Omaha opportunities for 18+ players. However, what may stand out most is the mobile poker capabilities. As long as a player has the appropriate device, such as a smartphone or tablet, mobile online Omaha is at their fingertips.
Thanks to the online poker rooms' mobile optimization, the web pages can enter a mobile-friendly mode that simulates the desktop version without the hassles of downloading extra software. Here, players have complete access to all the online poker room's games, plus their accounts and deposit options.
Through this web-based app, sleek designs and quick response times make mobile Omaha an option just as good as the desktop version.
18 and Up Omaha Tournaments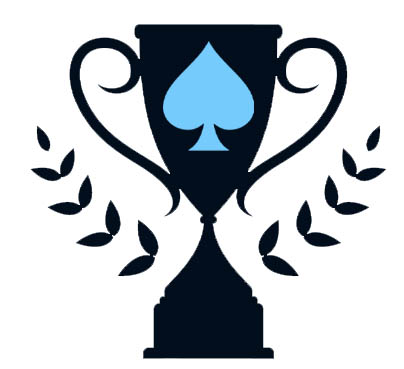 It's one thing to just play Omaha at a few tables here and there. It's another to play in a tournament. For Omaha players that are 18 and over, tournaments are available in retail card rooms as well as online.
The first thing to know about Omaha tournaments is just how much they can vary. Even at a single location or online poker room, the tournaments can range from a few hours to weeks, with payouts and buy-ins ranging greatly. The next two sections are available for players to better understand Omaha tournament play, both in-person and online.
Omaha Tournaments Near Me
Sometimes 18+ poker players are lucky enough to live in an area that allows them to enter into live Omaha tournaments. If that is the case, the following section is meant to outline what to expect at an in-person tournament, even if each room and tournament has its own parameters.
The first step is to find an Omaha tournament in the area. This can be done online or by calling the local poker room. After one has been located, players now only need to arrive at the start time and sign up for the tourney. This usually just involves giving the room a few personal details and buying in for the necessary poker chips.
After buying in, the last step is to sit down and play. As a reminder from the previous section: Omaha tourneys can last anywhere from hours to weeks, so it is important to know the specifics before beginning.
Online Omaha Tournaments
If an Omaha tournament at a brick-and-mortar poker room is not an option, there's still the online route. Playing online Omaha tourneys will likely be the easiest option for most 18+ players anyway.
After creating an account and downloading any tournament software that is required, players only need to buy in to enter the tournament. Like in-person Omaha tournaments, buy-ins for online tournaments can vary. For example, single-day Omaha tournaments can be as cheap as $1. However, the higher the stakes, the higher the buy-ins. A $75k guarantee tourney could require a buy-in of $20, $50, or even upwards of $100.
Once they have bought in, players are then able to begin the tournament. Again, tournament formats can differ, but each one has the same idea: players are separated into multiple tables until one contender beats out that field, and the tables are reorganized. This continues until the final table, where the last person remaining is the overall tournament winner.
Like the tournaments themselves, prizes can also vary greatly. Most tourneys will have traditional monetary prizes, such as a $10,000 cash payout. Other tournaments may reward winning players with exclusive entry to other Omaha events.
These events could include seats in the World Series of Poker tournaments or free buy-ins to other prestigious Omaha competitions. Money and future seats are not the only prizes available through online Omaha tournaments. Some prizes have even included vacations, cars, and appliances, so it is always smart to read the tourney information before beginning to know what is up for grabs.
Minimum Gambling Age for Playing Omaha Online
For all licensed and regulated online poker rooms, the minimum age to participate in Omaha for real money is 18 years old. If an online poker room offers Omaha to players under the age of 18, we recommend not using those sites as they may not be legitimate.
Instead, to guarantee safety for 18 and up Omaha players, we suggest using one of the online poker rooms on this page, especially for players 18-20 years old.
To play Omaha for real money online through a reputable, licensed poker room, the minimum age requirement is 18 years old. We do not recommend playing Omaha at any online poker rooms that allow players under the age of 18 as they may not be legitimate options.
Omaha and video poker share the fact that they are both forms of poker, but that's about it. First, video poker is just a format for playing a variety of poker-style games, such as Deuces Wild. These games are for solo play against a computer.
When playing Omaha, players compete against each other in a live format. This requires knowledge of the game and the skill to play it against other real people.
Free play is technically possible at certain online casinos, but doing it is not the simplest process. First, players need to find out if the online poker room offers deposit bonuses for poker. If so, after a deposit is made, free rolls may be given that can be used for Omaha.
Even with a real money deposit being made, using free rolls only in an Omaha game is essentially playing for free. Be sure to check the online poker room's rules on deposit bonuses and Omaha before beginning this process.
Texas Hold'em and Omaha share a few similarities but are different games overall. The biggest difference is the number of hole cards players receive. In Texas Hold'em, each player gets two cards with five community cards on the board. At the end of the round, a player can use one or both of their cards with the community cards to make the best hand.
In Omaha, players receive four hole cards with five community cards. Players then must use exactly two of their cards and three community cards to make their hands.
Omaha is not hard to learn, but there could be a transition period for players that are accustomed to Greek or Texas Hold'em. Once a player understands the rules of Omaha and gets used to having four cards in their hand, the rest of the game is simply like any other style of poker.