18 and over gamblers have a lot of options when it comes to playing Florida poker. There are poker rooms located across the Sunshine State in Native American casinos and adjacent to racetracks, and many of them allow for 18-year-old players to be dealt in.
Although FL has not regulated internet-based play just yet, the best online poker sites for Florida that accept 18 and up members are accessible right now. We'll reveal the best 18+ poker sites, as well as domestic poker rooms that are 18-friendly, and discuss the legalities involved for each.
Best Florida Online Poker Sites That Accept Players 18 And Up In 2023
Is Poker Legal In Florida For 18+ Players?
Many of the domestic FL casinos and poker rooms allow for 18-year-olds to play for real money at their tables. Quite often, Florida poker rooms that require gamblers to be 21 years old do so because they serve alcohol. It saves them the hassle of having to keep track of under 21 patrons and helps them avoid the risk of serving anyone underage. Florida is one of many US poker states that has yet to legislate domestic online poker or any other type of internet-based gambling.
Is Online Poker Legal In Florida For 18 And Up Gamblers?
Online poker is not officially sanctioned by the FL government, but it is not against the law. Playing online poker for money in Florida does not violate any state or federal gambling laws as long as you do so with an offshore poker site. Florida online poker laws do not address wagering with a casino located offshore, so playing poker online will not get Florida gamblers into any trouble.
Florida's Minimum Poker Age
The minimum age to play poker in the state of Florida is 18. Bettors can enter one of the various casinos or poker rooms located within the state and play a hand of poker, but some require gamblers to be 21 because they serve alcohol. Be sure to investigate the minimum age at each facility to avoid any embarrassing situations and wasted travel.
18-year-old gamblers in FL also have the option of playing poker online with an offshore sportsbook. The recommended online poker rooms on this site accept Florida players and are open 24 hours a day, 365 days a year, and they are accessible via any up-to-date internet-ready device.
Local Retail Poker Rooms In Florida
bestbet Jacksonville, Jacksonville, FL
bestbet Orange Park, Orange Park, FL
Big Easy Casino, Hallandale, FL
Casino Fort Pierce, Ft. Pierce, FL
Casino Miami Jai-Alai. Miami, FL
Creek Entertainment Gretna, Gretna, FL
Daytona Beach Racing and Card Club, Daytona Beach, FL
Derby Lane Poker Room, St. Petersburg, FL
Ebro Poker Room, Ebro, FL
Gulfstream Park, Hallandale, FL
Hialeah Park Casino, Hialeah, FL
Isle Casino Pompano Park, Pompano Beach, FL
Magic City Casino, Miami, FL
Melbourne Greyhound Park (Melbourne, FL)
Naples-Fort Myers Poker Room, Bonita Springs, FL
Ocala Gainesville Poker, Reddick, FL
One-Eyed Jacks @ Sarasota Kennel Club (Sarasota, FL)
Orange City Racing & Card Club (Orange City, FL)
Oxford Downs Poker Room (Summerfield, FL)
Palm Beach Kennel Club (West Palm Beach, FL)
Pensacola Greyhound Track (Pensacola, FL)
Silks @ Tampa Bay Downs (Tampa, FL
TGT Poker & Racebook, Tampa, FL
The Casino @ Dania Beach, Dania, FL
Miccosukee Resort & Gaming, Miami, Florida
Seminole Casino Coconut Creek, Coconut Creek, Florida
Seminole Hard Rock Hotel & Casino Hollywood. Hollywood, Florida
Seminole Hard Rock Hotel & Casino Tampa, Tampa, Florida
Over 18 Poker Tournaments Florida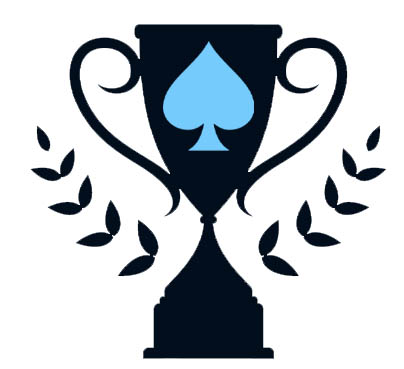 Simply clearing out an entire table is not enough for the most competitive of players. If you want to prove that you've got what it takes to conquer all opponents, enter a poker tournament and finish at the top. Florida poker tournament schedules are available to browse at most retail venues, with a variety of entry fees and prizes.
Online poker players in Florida have access to tournaments occurring throughout the day at our top-rated betting sites. There are large contests that feature six-figure grand prizes, and there are plenty of quick tournaments (aka Sit 'N' Gos) that occur frequently and offer smaller sums, sometimes in the form bonus cash. Regardless of what type of tourney you're after, FL has something sure to satisfy every kind of poker tournament afficionado.
Online Bonus Poker Options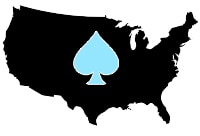 The best poker sites for 18 and over gamblers that are recommended on this page extend promotional bonus offers to new members. These offers are not required to be accepted and include terms and conditions that should be read through, as each site's details will differ.
Poker bonuses typically match a percentage of the new member's initial deposit. For example, if one such offer matches 100% up to $500 for poker play, then a $500 deposit will put $1000 into your bankroll. For poker, bonus cash is awarded through the accrual of points that are earned by completing hands of poker games. These bonuses are intended to entice gamblers to return, so if you play your cards right, you can earn literal free money.
FL Mobile Poker Apps For 18+ Players

The most trusted offshore casino sites offer mobile poker play on popular Apple and Android devices through the use of web apps. All that is required is a connection to the internet and an up to date mobile browsers such as Opera, Safari, Google Chrome, or Firefox. So whether iPhone poker or Android poker is your game, you can play anytime, anywhere!
The web app technology used by the best poker sites turns your device screen into a mobile poker room, complete with responsive touch controls and fully reactive gaming environments. Bet on the go with ease with our top mobile poker rooms and run the table from anywhere in the state of Florida.
Live 18 And Up Poker In FL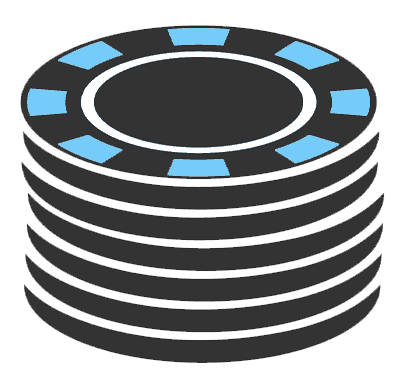 Due to the nature of poker rules and the process of play, the only way to experience live poker is by visiting an in-person room. Casino games like blackjack that feature the house and dealer as an opponent are more apropos for live online play, whereas a live dealer doesn't offer much to an online poker experience. That said, all the sites listed here offer real tournament and cash table events against real players in real time, so they're definitely "live" in that sense.
18 And Over Florida Poker FAQs
Yes, poker is legal and there are several poker rooms across the state that allow for 18-year-old gamblers. Some facilities require guests to be 21 years old to enter, and that is usually due to their service of alcoholic beverages.
Many 18-year-olds often ask, "Can you play online poker in Florida?" The answer is yes, although it is not sanctioned by the FL Legislature. State laws fail to outline or mention playing online poker with an offshore casino. Gamblers within the Sunshine State are free to play poker online for real money at 18 years of age.
Yes, but not at a state-regulated facility. Florida law does not allow for domestic poker rooms to provide online play, but offshore casinos are not even mentioned in the lawbooks. This "loophole" allows people within Florida's borders to play online poker with an offshore site for real money, and they can do so without breaking any laws.
Kind of. Florida online poker sites always have casino sections, and these often offer free games of video poker that don't require risking any of your bankroll. Florida free poker can be a great training tool as the game behaves just as it would when real money is on the line. Not all betting sites will allow for free poker play, so you may need to hunt around a bit before discovering one, as online casinos are not always apt to dedicate resources to activities that don't earn them – or you – any money.