Maryland Online Poker For 18+
Are you a Maryland gambler looking for real money poker games that can be played by those aged 18 and over? This guide to Maryland online poker for 18+ players reveals the legal status of domestic and offshore gambling and the minimum age requirements for each.
Is there online poker in Maryland? There sure is, but don't rush in without reading our take on the best 18+ poker sites in the area as well as information on state-regulated casinos with poker rooms. We also inform prospective gamblers on how to fund your account at a poker site and whether you should accept a bonus cash offer.
Best Online Poker Rooms In Maryland For 2023
Are Maryland Poker Rooms Legal?
Yes. There are a handful of domestic casinos located inside of Maryland that feature real money poker rooms where 21 and older gamblers enter and play. Below we have a list of all open and active Maryland poker rooms for your convenience.
Can You Play Online Poker For Money In Maryland?
 Unfortunately, state legislators in Maryland have yet to permit any form of online gambling, limiting domestic action to regional casinos. MD-based players aged 18 or over can join our most trusted poker sites for real money right now.
There are no federal or state gambling laws in place that prohibit 18+ players in Maryland from accessing offshore real money poker sites and anteing up. The online poker casinos listed above are located offshore and can legally accept MD gamblers over the web right now.
Maryland's Minimum Poker Age
Offshore: Online poker in Maryland is limited to international gambling sites like the ones listed above. These 18+ poker sites are able to lawfully accept 18-and-over players in MD from anywhere with a connection to the web.
Domestic: State-regulated real money poker in Maryland is limited to retail casinos that are scattered around the region and require a minimum age of 21 to enter and play.
Retail Poker Rooms In Maryland
The following brick-and-mortar casinos are located inside of Maryland and feature poker rooms that allow for 21+ players to participate.
Over 18 Online Poker Tournaments In Maryland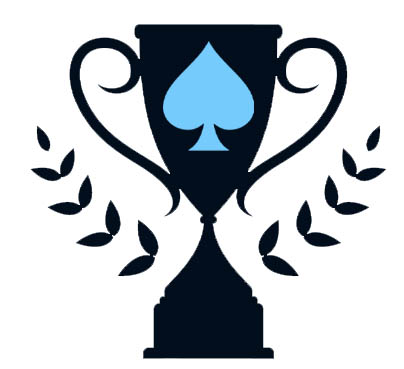 While area casinos offer poker tournaments to gamblers that have reached the age of 21, 18+ tourneys require joining up with an offshore poker site in order to participate in any capacity.
We invite readers to browse through each of the online gambling options within our top poker site reviews to see the scheduled tournaments that are coming up in the next few minutes, hours, days, and weeks.
No matter what level of player you are, there will be an online poker tournament that is just right for your entrance fee expectations, time frame, and anticipated jackpot.
MD Poker Funding Options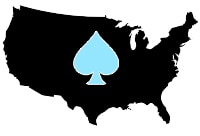 Each Maryland online casino will feature a differing set of poker banking options. We prefer the use of Bitcoin and other cryptocurrencies to USD deposits for several reasons, including transaction speed both coming and going, online security, and bonus offer potential.
Common options for withdrawals and deposits found at our top poker sites for 18+ include:
Deposit: Cryptocurrency (Bitcoin, Bitcoin Cash, Cardano, Ripple, Doge Coin, Ethereum, Litecoin, Tether, more), Wire Transfer, Money Transfer Services, Cashier's Check, Credit Card, Debit Card, MatchPay
Withdrawal: Cryptocurrencies, Wire Transfer, Cashier's Check By Courier, Voucher
Deposit Matching Poker Bonus Offers
If you'd like to add some extra chips to your stack for use in the online poker room, MD players can opt for a poker bonus cash promo at no cost. Most poker bonus offers are based on the completion of hands which results in the accumulation of points.
Increments of between $5 and $10 are added to poker accounts as points thresholds are crossed, however, there are often time limitations attached where the awards totals will no longer be collected after the promo lapses. Each casino site handles these poker promos differently so be sure to read the fine print before accepting one.
MD Mobile Poker Apps

The only legitimate option for playing real money poker on your Apple or Android smartphone or tablet inside the state of Maryland is with an offshore casino site we recommend here at PS18. Because these apps are browser-based, there is no need to download anything to your device.
Using your iPhone or iPad, just click on any poker site link within this guide and your screen will become a real money poker app that 18+ gamblers can use anywhere inside Maryland.
How To Play Poker Online In Maryland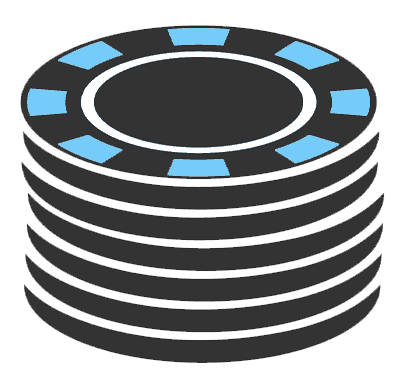 As long as you've reached the age of 18, you can become a member at any offshore poker site we recommend for Maryland players by pressing the join or sign-up button atop any page at the casino site.
The first step is to type in your account profile, create a login, and submit it. You'll next be asked to make a deposit into your online casino account so that you can play real money poker online. This is where a poker bonus code must be entered if applicable.
After online MD poker accounts are funded, players are free to enter the poker room and play a hand of Texas Hold'Em, Omaha, Hi Lo, 5-Card Draw, a Tournament, or any other real money games. Enjoy!
18 And Over Online Maryland Poker FAQs