Poker games are some of the most entertaining games at SportsBetting AG, and the site has been in operation for years, running year-round daily and weekly tournaments and hosting cash games for US-based players aged 18 and up. Licensed in Panama City, Panama, SportsBetting is as legitimate an online poker destination as you're going to find. They are the sister site to BetOnline Poker, another trusted brand in the industry.
Our brief SportsBetting poker review outlines some of the site's top features and shows you that the venue is one of the best 18+ poker sites for US players, bar none (or BAR x 3, if you like gambling puns). To find out how easy it is to sign up and start playing at just 18 years old, read on!
SB Poker: A Top Rated Poker Website For US Players 18+
Part of the Chico Poker Network, SportsBetting AG is one of the premier poker and gambling destinations for US players across America. As long as you're at least 18 years of age, you can sign up and play real-money poker at SportsBetting from your desktop computer or mobile device.
SB Poker site operates out of Panama City, Panama, and has been in business since 1999. With millions of 18+ players, every table at SportsBetting is a full house! They also offer sports betting and a full casino for players to enjoy making them the perfect one-stop-shop for all your gambling needs.
SportsBetting AG – Poker Tournaments Every Day + $1000 Bonus!
Bonus: 100% First Deposit Poker Bonus up to $1000
Pros:
Fully licensed and regulated (Panama City, Panama)
In business since 1999
18+ players accepted
A+ reputation for certified fair-play iGaming
State-of-the-art SSL and TLS encryption
Bitcoin + other cryptos supported
Dozens of daily + weekly poker tournaments
24/7 customer service
Mobile optimized poker interface for iPhone, Android
Full casino with video poker options
Full sportsbook + racebook
Cons:
Players from New Jersey not currently accepted
Desktop portal could be more polished
Limited poker bonuses for returning players
Is SB Poker Legal For US Players 18 and Up?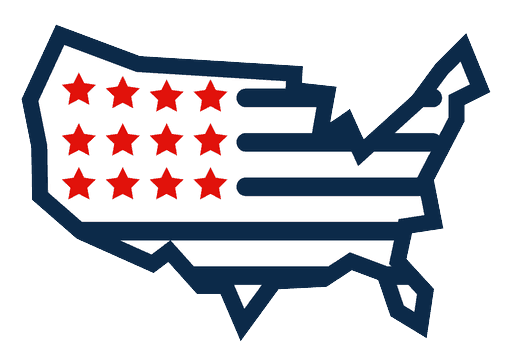 If you're wondering if online poker is legal in the US, the answer – in almost all jurisdictions – is yes! Some states have domestic online poker rooms, but most don't. However, players 18 and up who live in these areas can freely access SportsBetting AG's poker portal and play cash tables and tournament games for real money.
Note: While there are no US gambling laws barring online poker at offshore casino sites, two states – Washington and Connecticut – have laws on their books banning all forms of online gambling. While these laws are historically unenforced and nobody's ever gotten fined or arrested for playing online poker there, you are advised to follow all local regulations.
SportsBetting AG Licensing And Regulation
SportsBetting AG is fully licensed and regulated by the government of Panama, and it operates out of Panama City. Since 1999, SportsBetting has been a leading Internet casino and poker destination, and its fair-play-certified iGaming RNG software is regularly audited for player peace of mind.
As long as you're at least 18 years old, you can sign up at SportsBetting and play poker for real money, no matter where you are in the US (except NJ).
SportsBetting AG Poker Game Types
Texas Hold Em – Also called simply "Holdem," Texas Hold 'Em is the foremost poker game in the world. The rules are simple: You get two hole cards, five community cards, and must use any combination of these to assemble the best hand.
Omaha – Omaha (aka Omaha Hold 'Em) is similar to Texas Holdem, only instead of two hole cards, you're dealt four. You must use exactly two of these in combination with any three of the five community cards to assemble the best hand.
Omaha Hi/Lo – This is the same as standard Omaha, except both the highest and the lowest hand win and split the pot. For beginning poker players 18 and up, this is the game variant with the most chances to win, making it a great place to start.
Poker Tournaments At SportsBetting AG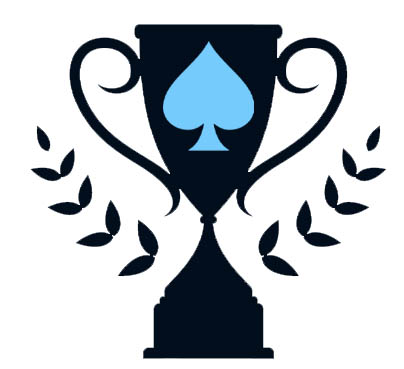 Bad Beat Jackpot
Mission Grinders
Sizzling Saturdays
Sunday Majors
Sunday Warm Up
Wicked Weekends
Daily Dozen
Bare Knuckle Bounties
Sit-N-Go Tournaments
Windfall Sit-N-Gos
$10,000 High Hand
$5000 Iron Man
SportsBetting AG Banking Methods
Poker Deposits
Bitcoin – $20 min, $100,000 max
Ethereum – $20 min, $100,000 max
Litecoin – $20 min, $100,000 max
Bitcoin Cash – $20 min, $100,000 max
Ripple – $20 min, $100,000 max
Visa – $50 min, $2500 max
Mastercard – $50 min, $2500 max
American Express – $50 min, $2500 max
Discover – $50 min, $2500 max
Person-to-Person – $100 min, $600 max
Money Order – $300 min, $9000 max
Wire Transfer – $100 min, no max
Cashier's Check – $1500 min, $15,000 max
Poker Payouts
Bitcoin – $20 min, $100,000 max
Ethereum – $20 min, $100,000 max
Litecoin – $20 min, $100,000 max
Bitcoin Cash – $20 min, $100,000 max
Ripple – $20 min, $100,000 max
Wire Transfer – $500 min, no max
Person-to-Person – $50 min, $400 max
Courier Check – $500 min, $5000 max
Fees – SportsBetting does not charge deposit or withdrawal fees for Bitcoin or other crypto transfers, though credit cards will incur a 3-9% fee (depending on your bank) and other methods – like money orders, checks, and bank wires – all come with variable fees based on the amount you're transferring.
Bitcoin Poker – SportsBetting AG is not only one of the best Bitcoin poker sites, it also offers support for Litecoin, Ethereum, Ripple, and Bitcoin Cash poker deposits and withdrawals. Cryptocurrencies are the only banking method that allow for same-day withdrawals, but if you want a crypto payout, you'll have to deposit with that same crypto first.
SportsBetting Poker Room Features
Downloadable Desktop Poker – At SportsBetting AG, you can play poker on your Windows or Mac computer. You can do this via web browser, or you can download a dedicated application that you launch right from your desktop. For poker pros, the app is preferred, as it streamlines gameplay and gives players a literal poker arena, free from tabs and other clutter. This free poker download also allows members to play multiple hands at the same time with ease.
Multitabling – Multitabling, or multi-table poker, is a feature at the SportsBetting AG poker room that lets you play at several tables at once. This is great for seasoned veterans more so than for beginners, as it gives the savvy poker aficionado the opportunity to play more hands and win more money. SportsBetting AG will let users play in 10+ cash tables simultaneously, so there's never a dull moment.
Odds Calculator – SportsBetting AG features a poker odds calculator, so even 18+ newcomers can learn the values – and the probabilities – of every conceivable poker hand. If you're not sure your hand has a great chance of winning and you're thinking about folding, just consult the odds calculator. This is basically a real-time poker tutor for beginners, and it's an invaluable resource for all first-time players.
Mobile Poker Support – The new generation of 18+ poker players clearly prefers gaming on smartphones. If you're a member at SportsBetting AG, you can access the site's poker room on any modern handset or tablet, including iPhones, iPads, Androids, and even Kindle Fires and Blackberry products. Mobile Windows 10 devices also play nice with the poker room, and since there's no geo-fencing, you can play your favorite game from anywhere in the US and abroad.
Poker Bonuses – SportsBetting AG has special poker perks and promotions only available within the site's poker room, and the most popular one is the brand's 100% First Deposit Poker Bonus. This promo allows you to top off your bankroll by doubling your initial deposit for up to $1000, which is released as you earn comp points via the site's rewards program. If you're a frequent player, this is free money!
Mission Grinders – Mission Grinders are basically poker "achievements" that let you unlock bonuses for accomplishing certain tasks while playing. Win a round with a flush? If you have an active Mission Grinder that rewards this outcome, you can cash in for comp points to grow your personal pot.
Bad Beat Jackpots – Bad Beat Jackpots are contests that offer life-changing payouts (often in the hundreds of thousands of dollars) for lucky players that win random Bad Beat tables. This effectively adds a bit of slots flavor to your poker play, and it's just another perk of going all in at the SportsBetting AG Poker Room.
SportsBetting AG Mobile Poker
Due to Apple and Google policies in the US marketplace, you can't actually download a native SportsBetting AG poker app from the App Store or Google Play. However, the site is mobile optimized with responsive design, so you can access it with any modern smartphone or tablet.
iPhone – While SportsBetting AG doesn't technically offer an iPhone app, the site still offers one of the best iPhone poker app experiences through its "web-app" delivery system. Designed primarily for iPhone users, SportsBetting poker is responsive, fast, and efficient, perfect for on-the-go play.
Android – If you're looking for the best poker app for Android, SportsBetting should be a top choice. Again, this isn't an Android app in the traditional sense, as there are no downloads required. Instead, the mobile poker portal is dynamic, adjusting on-the-fly to fit whatever mobile phone or tablet you're using to access the digital tables and tournaments.
Browsers Supported – SportsBetting AG's poker suite supports every modern HTML5 web browser. These include Safari, Chrome, Firefox, Opera, Brave, and others. Most desktop browsers are also supported, making the SportsBetting cardroom a universally accessible experience.
Other Platforms – Because you just need an Internet connection and a modern browser to access and play poker at SportsBetting, you can use a number of different platforms. Still on Windows XP or Windows 7? You're good to go. Same goes for Linux, Mac OS, and even deprecated platforms like Blackberry and Windows Mobile.
Note: While PlayStation 4 poker games are popular, as are poker video games on Xbox and Nintendo, these aren't real-money online poker titles. And though these consoles all have limited web browsers, they are not the best platforms for logging in and playing in the SportsBetting poker room.
SportsBetting AG Customer Service
Telephone: 1-888-843-9027
Email: poker@sportsbetting.ag
Live Chat 24/7
Poker Tips and Tricks To Use At Sportsbetting.ag Poker Room
Reference Guides – Since you're playing poker online, you have the entire Internet at your disposal when it comes time to hold 'em or fold 'em. You can use SportsBetting AG's poker odds calculator, but you can also find a host of other reference guides and poker tips and tricks online. Keep these open in other browser tabs, and you'll always have expert advice when playing – or not playing – your hand.
Video Poker Primers – If you're an 18+ poker player just getting started, you may not be ready for real poker cash tables or tournament play. While the game and its variants are simple enough, there's still a lot of strategy involved, and you can try out SportsBetting AG's free video poker selections to hone your craft. You can even play these video poker games for real money when you want a break from tournament action.
Pace Yourself – Know your limits. When you're a new 18+ poker player, it's normal to be super enthusiastic. Still, make sure you pace yourself and don't bite off more than you can chew. You may want to try multitabling right away, but hold off. Take things slow, go one game at a time, and spend your entire allotted time during each round to really study the game and the lay of the table. Speed play will come, but you have to walk before you can run.
Be Yourself – When you play online poker, you don't have to have some fancy, intimidating persona to bemuse and distract your competition. You can put on your PJs, kick off your shoes, and grab a snack, all while you relax in the comfort of your own home. This is the best way to play, and it's the easiest way for 18+ beginners to ease into the game. Poker is great, but comfortable poker is even better!
Poker Face? – Akin to the above, online poker has no use for poker faces. You aren't going to have to swallow your emotions when you play on the Internet. Have you got a royal flush? You can jump for joy and cheer till your vocal cords give out, and no one's the wiser. It's true that in-person play requires a strong poker face, and this is one aspect of the game that online play omits (for better or for worse), but it's undoubtedly useful for beginners.
SportsBetting AG Poker Promotions
For 18-plus poker players just starting out, promotions can offer a big boost to the bankroll. SportsBetting AG's poker promo is definitely one to try out, as it rewards new members with up to $1000 in cash! Best of all, there is no rollover with this poker bonus, as the reward is released to your account at a rate of $10 for every 5000 comp points you earn in the SportsBetting poker room.
100% First Deposit Poker Bonus up to $1000 (promo code: NEWSB
You can get access to a poker tutorial for beginners right at the SportsBetting site, but you can also find them all over the Internet. While every poker vet has a different approach to teaching the game, those players aged 18 and up who are just starting out only need to follow a few basic guidelines:
Learn all the poker hand rankings (consult a poker chart).
Brush up on your skills with free video poker in the SportsBetting casino.
Use SportsBetting's how-to and poker strategy guides.
Use a poker payout calculator.
Start small and slow, playing at low-risk single tables before attempting speed poker or multi-table poker.
Online poker multi-tabling is a game style in which one person can have multiple hands in play at several different tables at the same time. The SportsBetting AG software allows this, and while it's a poker strategy for vets more than new 18-and-up players, some beginners prefer this kind of "trial by fire."
No, you do not need any poker software downloads to enjoy the full selection of games at SportsBetting. That said, some users prefer the site's standalone Mac and PC software to the browser-based experience, as this lets them more efficiently play multiple hands and enjoy the multitable aspect that makes online poker so compelling for high-volume 18-plus players.
While this is a natural concern for new 18+ players, you can rest assured that SportsBetting is absolutely on the up and up, just like a Holdem flop! The site is audited regularly by industry watchdogs and proudly displays its certifications for member peace of mind.
Not at this time. However, virtual reality poker and augmented reality poker are sure to be technological staples in the future, and when the consumer market is ready to take the plunge, you can go double or nothing that SportsBetting will be on the cutting edge of that immersive poker revolution.
Not at all! Indeed, poker is all about playing the odds based on the cards known to you, so counting cards is part of a winning strategy. However, it's important to understand that card counting can only take you so far in poker, as you're only ever privy to your hole cards and the community cards. In between hands, the deck is always shuffled, so the edge you get from counting cards is minimal.
SportsBetting AG does not offer free tournament poker or cash table games. However, they do have dozens of video poker titles in their casino, and these all allow both paid and free play. For new 18 and up players, it's a viable poker strategy to learn the ropes via video poker before buying in to a real multiplayer cash game or tourney.
Video poker is a casino game category, and it resembles video slots, with bright lights, engaging sound effects, and eye-popping animations. However, in video poker, you're playing only against the computer, whereas in traditional poker, you're playing against other people. For the best poker pros, video poker is an amusement whereas tournament poker and cash table games are a calling.
Unfortunately not. The World Series of Poker is a domestic US institution, and play-in tourneys and qualifiers are always hosted in local gambling districts in Pennsylvania, New Jersey, Nevada, Mississippi, and so on. You can refine your craft at SportsBetting AG, but to actually get into the WSOP, you'll need to find a retail brick-and-mortar gambling venue or state-licensed online poker operator.
Yes, but not in the poker room. At SportsBetting, there are a number of Texas Hold Em games in the casino, all utilizing the video poker format. If you aren't familiar with Holdem, we recommend using this option to play for free while refining your approach to the game.
It used to be common practice for online poker sites to offer free no-deposit bonuses. However, this is rarely found today, as the perk has been largely replaced by the deposit match bonus. As a result, SportsBetting AG currently does not offer a poker no-deposit bonus, though this could change in the future.