18+ Online Poker In Colorado
Best Colorado Online Poker Sites That Accept Players 18 And Up In 2023
Is Poker Legal In Colorado For 18+ Players?
21 is the required minimum age to play poker at land-based venues in Colorado. The best choice for 18+ gamblers interested in playing poker for real money is to seek out an offshore site operating online. The minimum age at most of these sites is 18. The reason that playing with these services is not against the law is because there are no regulations that prohibit gambling online with a facility that is operating offshore.
Can You Play Online Poker For Real Money In CO?
The many poker rooms located in Colorado do not offer online or mobile gambling of any type, and it is strictly forbidden to provide these services inside of state lines. There are options, though. Offshore poker sites are not under the jurisdiction of Colorado or the USA, and no laws are preventing those inside of Colorado from playing poker online with them.
Colorado Minimum Gambling Age For Poker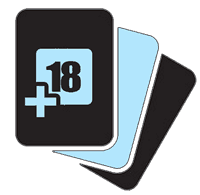 Colorado poker rooms require players to be at least 21 years old. Gamblers that are 18 years old will need to opt for an online poker site to ante up at a table featuring Texas Hold'em or Omaha (hey, Peyton Manning did play for the Broncos, after all). While these sites don't offer the environment of an in-person casino, they supply the same level of fair play and timely payouts that can be collected as early as the same day.
Note: Even though these sites will accept CO players at 18+ because the state mandates that retail poker room participants must be 21+, some players prefer to err on the side of caution and only sign up online once they're 21 or older. While we've never come across any record of any 18-plus player getting fined or arrested for online poker play, if you have any concerns, it's okay to wait. You can still learn the game offline, play with your friends, and get ready for the big time once you hit the big 21!
Local Poker Rooms In Colorado
Colorado poker rooms are relatively common, with the state allowing for these across several historic mining areas and tourist destinations. There are two casinos located on Native American reservations in CO, but neither of them contains a poker room. Detailed below are the many commercial poker rooms located in Colorado's mining regions and historical districts.
The area of Blackhawk and Central City are historic gold mining towns located about 40 miles west of Denver. The two towns combine to create a gaming district that features many casinos with a surplus of gaming options. The following casinos located in the area feature world-class poker rooms.
Blackhawk, CO Poker Rooms
Ameristar Casino
Golden Gates Casino
Golden Mardi Gras Casino
The Gilpin Casino
The Lodge Casino
Central City, CO Poker Rooms
Located roughly 115 miles south of Denver and 45 miles west of Colorado Springs, Cripple Creek is another historic district in CO that is allowed to construct Las Vegas-style casinos. Below are some of the top establishments that offer poker rooms in Cripple Creek.
Cripple Creek, Co Poker Rooms
Brass Ass Casino of Cripple Creek
Bronco Bill's Casino
Century Casino Cripple Creek
Colorado Grande Casino
Double Eagle Hotel & Casino
Gold Creek Casino
Gold Rush Hotel & Casino
Midnight Rose Hotel & Casino
Wildwood Casino
18+ Live Poker Near Me In Colorado
As mentioned above, there are numerous casinos located on historic and tribal lands throughout Colorado, but they all have a minimum age of 21 years old to play.  An option that 18-year-old and over gamblers should consider is legal online poker. It won't replicate the atmosphere that live poker exudes, but you do get the chance to play against other human opponents in real-time – and for big money!
Colorado Poker Championship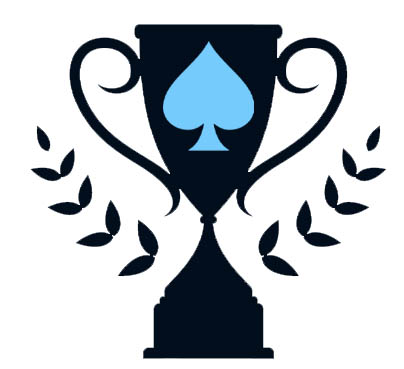 Players interested in testing their poker skill against the best in the business should look no further than the Colorado Poker Championship. The CPC occurs once every couple of months and is one of the most prestigious Colorado poker tournaments operating today. You can participate in this tournament at the Golden Gates Casino and Poker Parlour in Blackhawk, CO.
Colorado Online Bonus Poker Options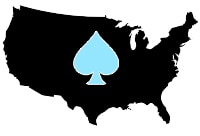 Want a little extra cash to supplement your bankroll? Then a deposit matching bonus is just the enhancement you need. Reputable 18+ online poker rooms are offering bonus poker cash that'll match a percentage of your first deposit, usually up to $500 or $1000 in free money.  Our top poker site, Bovada, awards this bonus money in increments of $5, given each time you accumulate 150 Rewards Points, which are earned upon completion of each hand or tournament. Just enter the Bovada poker bonus code provided in the promotion and extend your playing time – and your payouts!
Colorado Mobile Poker Apps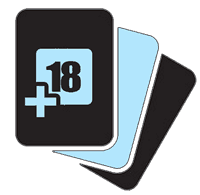 Although Colorado has allowed for many poker rooms located in historic districts, the state does not permit these facilities to offer online poker for real money of any kind. 18+ players seeking out the best poker apps should look no further than our list of online poker rooms above.
The only real money poker apps available to Colorado gamblers are the web apps offered by online poker rooms.  These free poker apps, such as the Bovada mobile poker web app, are accessible by clicking one of the links above using a mobile web browser and selecting your game of choice. The graphics conform to your device's screen, and you're instantly connected to real money poker on the go.
So even though you won't find real money iPhone poker apps or Android poker apps, you don't actually need them. Best of all, by playing through your browser, there's never anything to download or update!
Yes, the best online poker Colorado has to offer can be found at our top sites listed above. They offer several online poker games, including Texas Hold 'Em and Omaha, and feature daily tournaments that have entry fees as lows as $10.  The best part is they allow players that are 18+ and located within Colorado to partake in the action.
Poker is legal in CO, and gambling facilities are located in several districts around the state. Although regional casinos are not allowed to offer online play, a mobile option for players in Colorado is an offshore poker site. These are legal US poker sites that are available for online play 24 hours a day, 365 days a year, and they don't even require you to leave your hot tub.
It is okay to play a social game at a private residence for money as long as the participants supply the cash and no house entity retains a portion of the funds for holding the event. Colorado poker laws target organizations that are running illegal operations, not actual players, and social poker is allowed. Just don't advertise your gatherings on social media, because you should never let anyone see your cards!
Poker clubs are legal in Colorado because they are sanctioned by state law, but they must be located in assigned gaming districts. A poker club is really just another way of saying poker room. CO has many poker clubs in casinos across the state, but they only accept players starting at 21 years old.
No, it is not safe to participate in underground poker tournaments or games in CO, and we advise that you avoid them. These types of games are typically attached to criminal activity, and the poker games and cards are not subject to any oversight or regulation that ensures fair play. Stick with reputable poker rooms and avoid illegal gambling activities.
Free poker in Colorado is just a few clicks away and is available at most of our poker sites for 18+ players. These sites provide the best free poker Colorado has to offer and can be the essential tool in your belt to prepare you for real money poker hands.
These free video poker games are technically casino games and not part of the poker rooms at these sites, but they operate the same as when cash is on the line (minus the fact that you won't be playing against other real players and will instead be playing against computer opponents), so you'll become familiar with how to play poker for real money and go all-in.
Colorado has poker rooms located around the state, all within a 2-hour drive of downtown Denver.
Most of these rooms host poker tournaments and have weekly or monthly schedules available to browse now. Each of them has different entry fees and prize amounts, so read the details before entering.
Of course, online poker tournaments at our recommended sites are being held every day, and they're much more convenient, because they involve a 0-hour drive, and you can play from absolutely anywhere that you have an Internet connection.